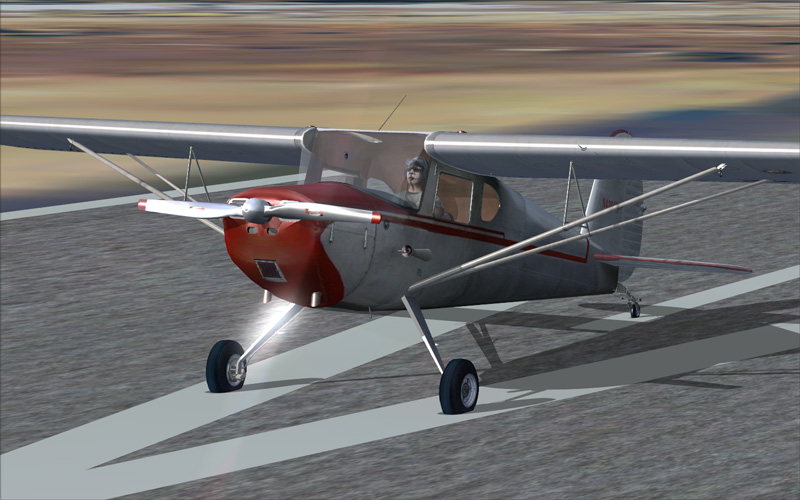 Sitting on runway 17 at Columbia, CA (O22).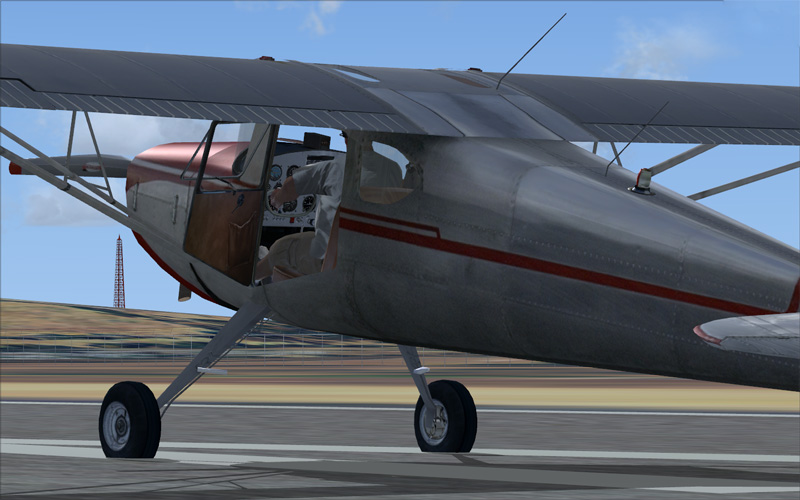 Showing door and window open.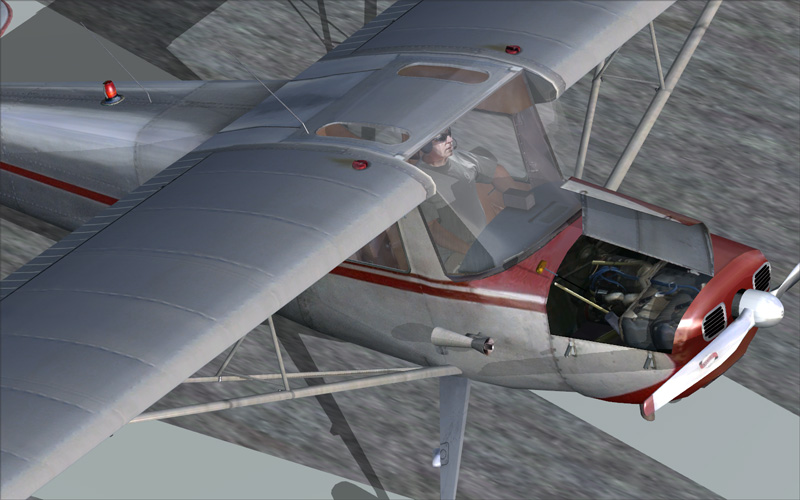 Showing engine compartment open to check oil.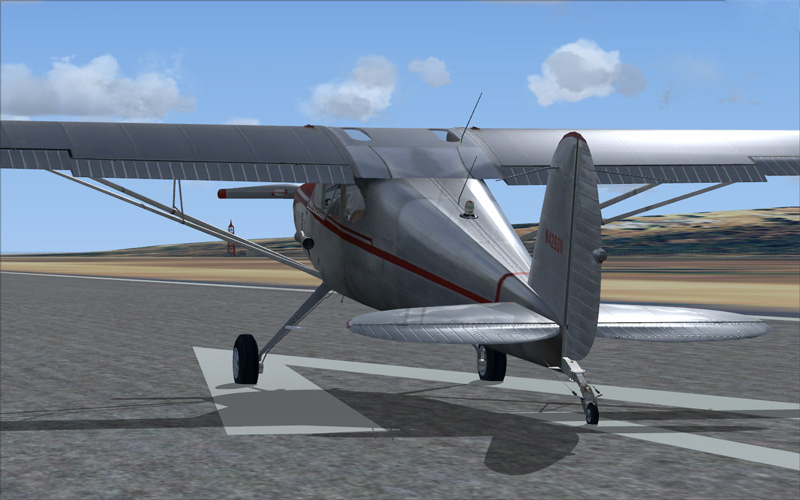 Showing tail wheel detail.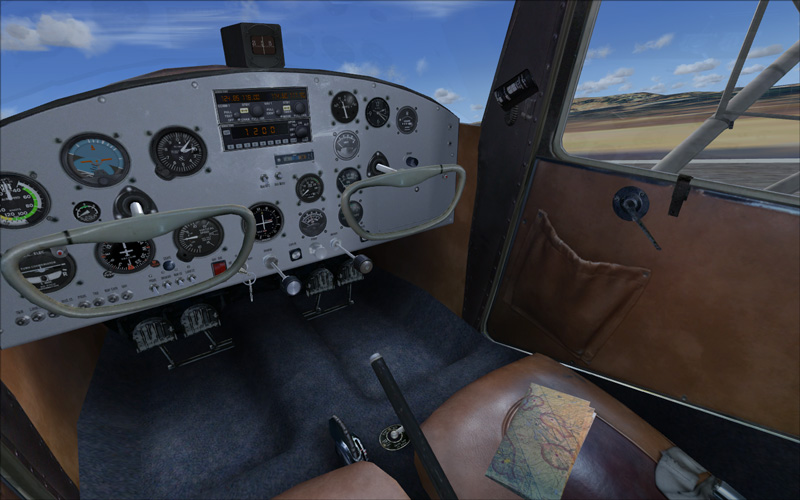 Showing cockpit detail, including working trim, fuel selector flap handle and clickable chart.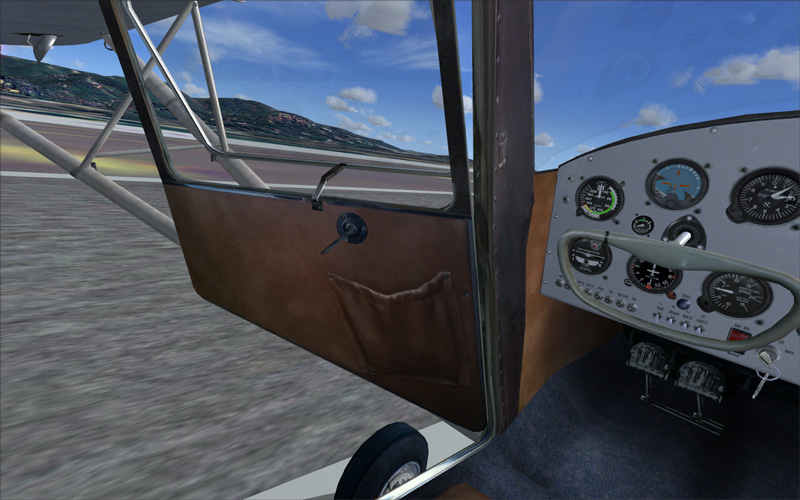 Interior with door and window open showing landing light lowered.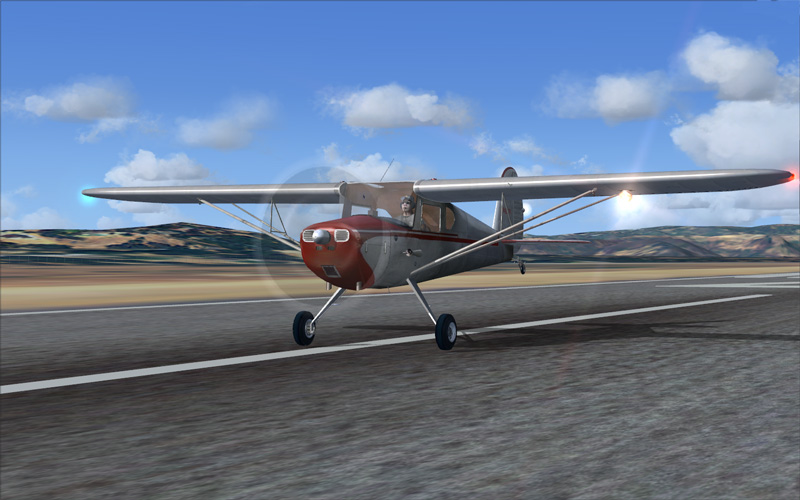 Tail wheel coming up!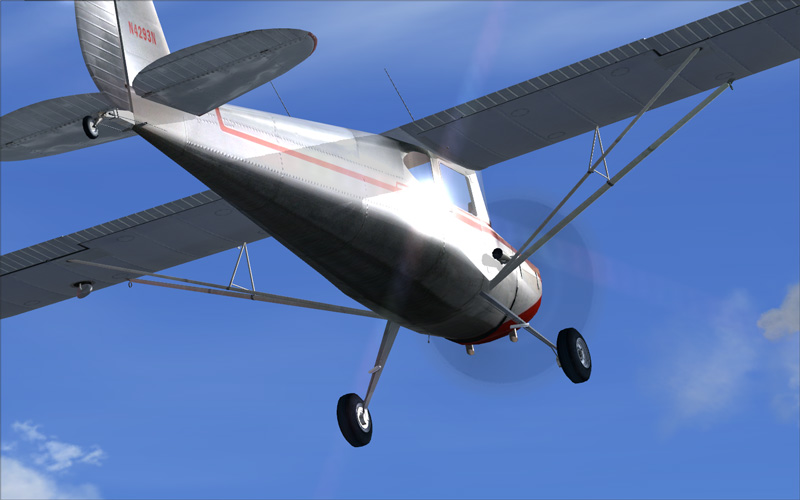 Normal mapped rivets, etc.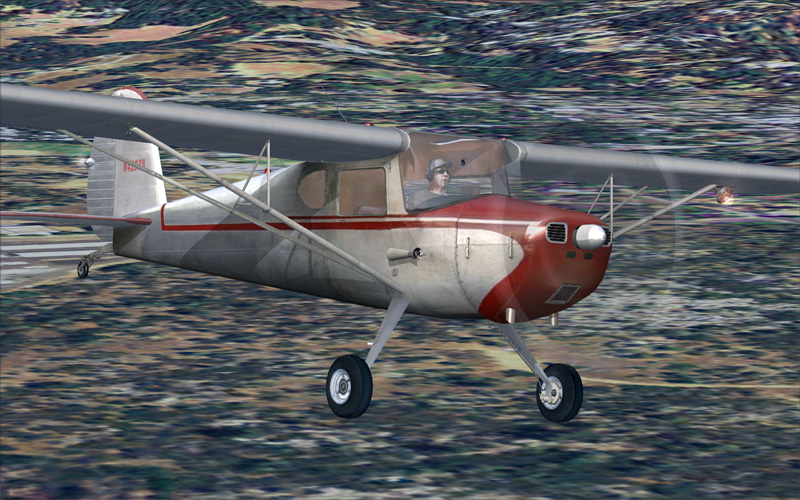 Flying in the Sierras.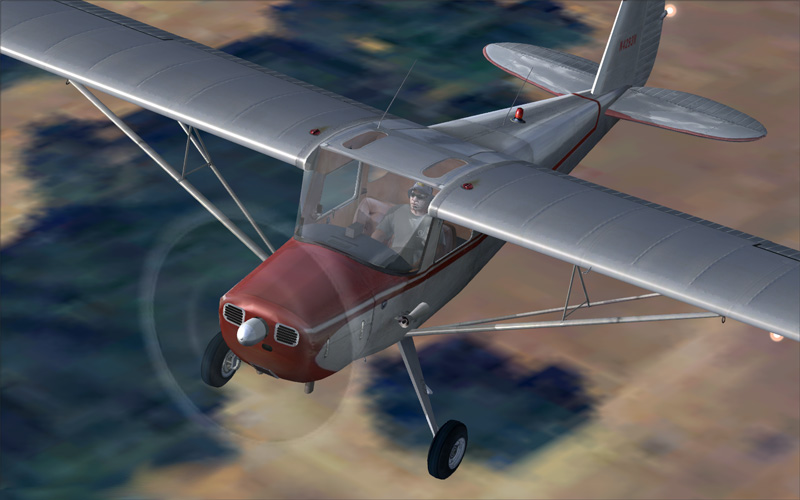 Flying in the Sierras..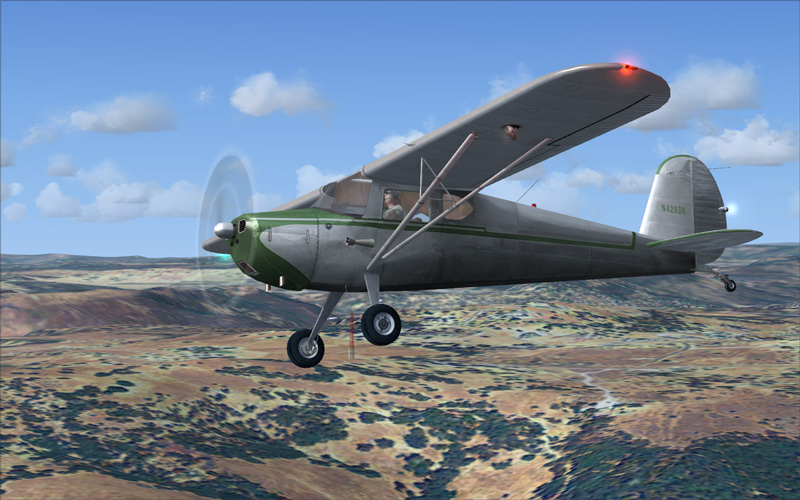 Another paint scheme.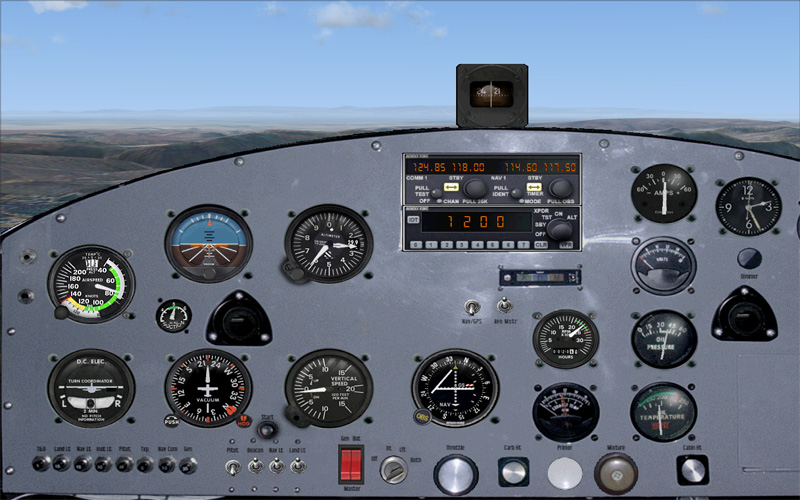 The 2D panel.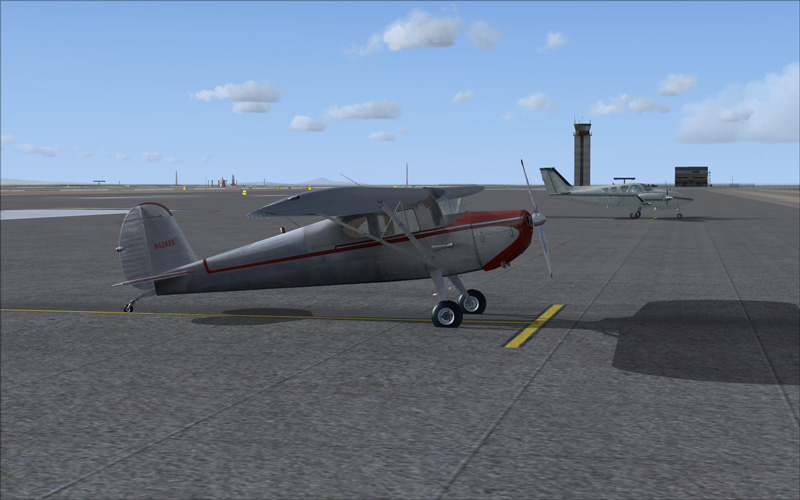 Amongst other aircraft at KMOD.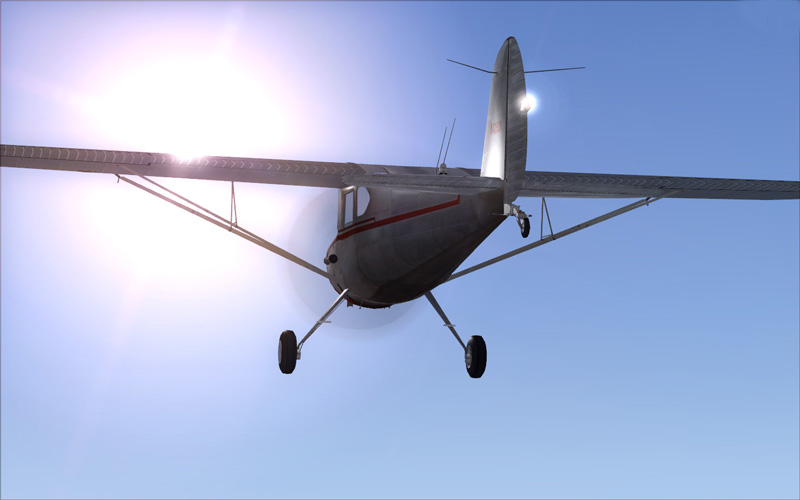 Flying into the sunset!


The following 4 screenshots were taken from a review at SimReviews http://www.simreviewsga.com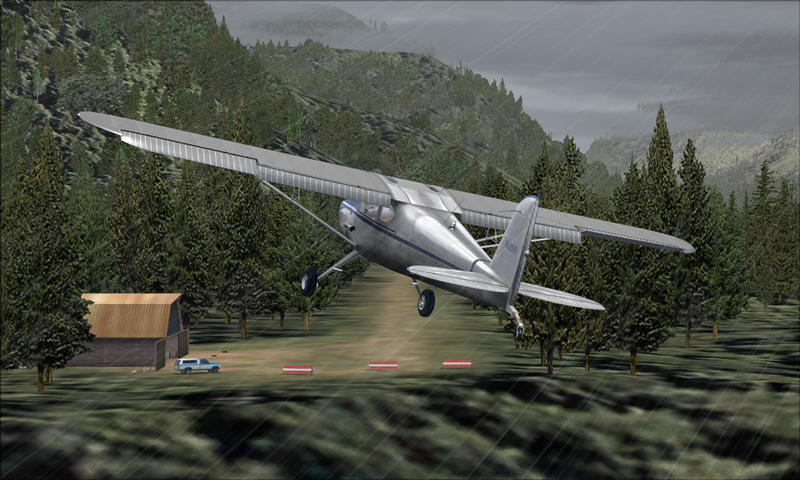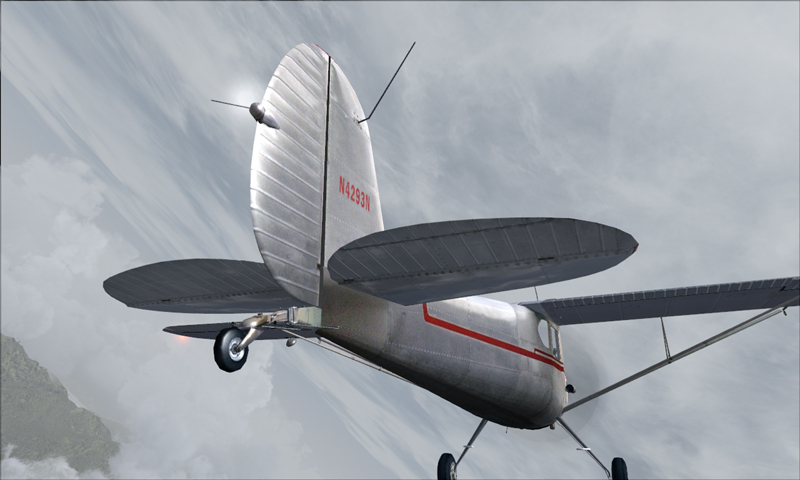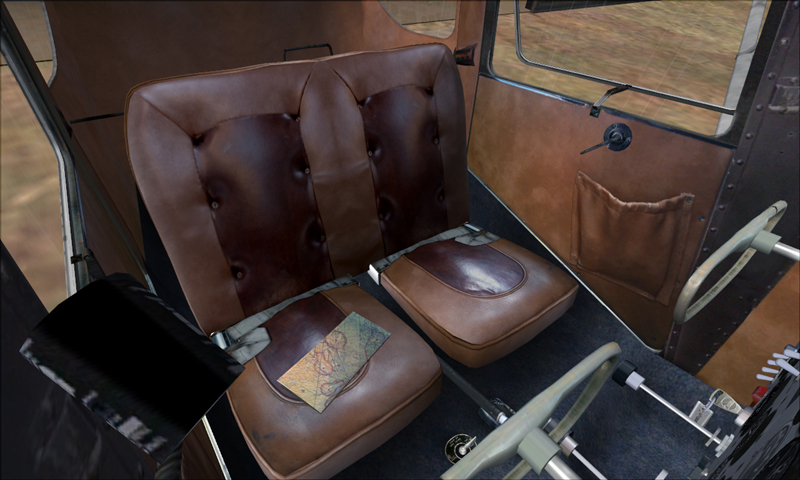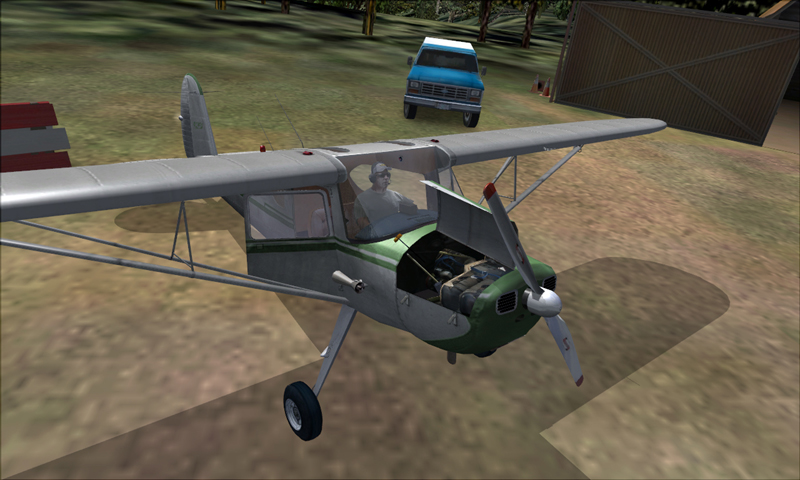 '47 C140 - N4293N