The C140 is a two-seater, single-engine, light utility airplane with a maximum speed of 109 knots (125 mph). Original models came equipped with 85-90 horsepower, 4-cylinder piston engines. The C140 was first introduced in 1946 at the end of World War II, and produced from 1946-50. More than 7,664 airplanes have been sold.
Features

• True FSX aircraft
• Working, highly detailed virtual cockpit (with custom upgraded panel for IFR)
• Doors, and engine compartment open (for oil check)
• Full 2D and 3D panels -- (day and night)
• High resolution, photo - realistic textures (interior/exterior),
Optimized for smooth frame rate
• Realistic shadows and lighting, bump and reflection mapping
• Includes checklist and performance information
• Available in 4 paint schemes
• Real manual flaps handle
• Click chart for map screen/mike button for ATC window
• Animated key chain and retractable landing light
© SimFlight3D 2009


Aircraft - BACK
Available Now for FSX - $22.95 (USD)
'47 C140 (tail dragger)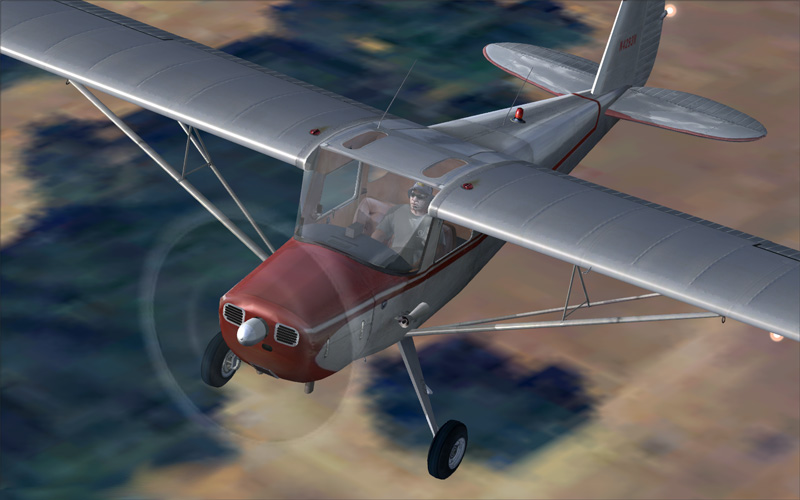 Anyone with an email address can use PayPal to send and receive money online.
Please allow 24 hours for processing.